40 Left!
Payday Filing Event - 13 Feb 2019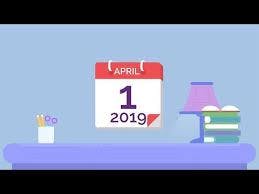 February 13, 2019
05:30 PM - 07:30 PM
Register Now
FREE
Payday Filing is mandatory from 1 April 2019. Are you prepared? Join Q2's free Payday Filing event to find out what Payday Filing is and how Xero payroll will make it easy.
With guest speakers from Xero and IRD. 
IRD introduced "Payday Filing" in 2018 and it will be mandatory from 1 April 2019.  If you are an employer, using either payroll software or manual wage records, then Payday Filing will affect you.
Who will be impacted?
Both Large (paying more than $50,000 PAYE and ESCT per year) and Small Employers (total PAYE/ESCT of less than $50,000 for the previous year ended 31 March 2018) will be affected, although the rules for each group are different.
Q2's Payday Filing event will cover:
What Payday Filing is and why it is being rolled out

The Payday Filing rules for large and small employers

How to register for Payday Filing

How to lodge Payday Filing information (from electronic and/or manual payrolls)

Demonstration of Xero Payroll and Xero Payday Filing

Questions and Answers 
Why you should attend:
If you are the payroll clerk or are responsible for payroll and/or PAYE in your business then you need to understand what Payday Filing is and how to comply with the new requriements.  Don't wait until April 2019 when IRD is overwhlemed with enquiries!
If you have a manual payroll system, or are considering using Xero Payroll from 1 April 2019, then this is a "must attend" event.  Come along and find out why Xero is now a leading payroll supplier, learn about Xero payroll functionality, and decide whether Xero Payroll is a good fit for your business.
Book now to reserve your place as spaces are limited.
Registration and refreshments from 5.30pm, event will start at 6pm sharp. Easy, free street parking available.