10 Left!
A practical 'How To' on delegation for business owners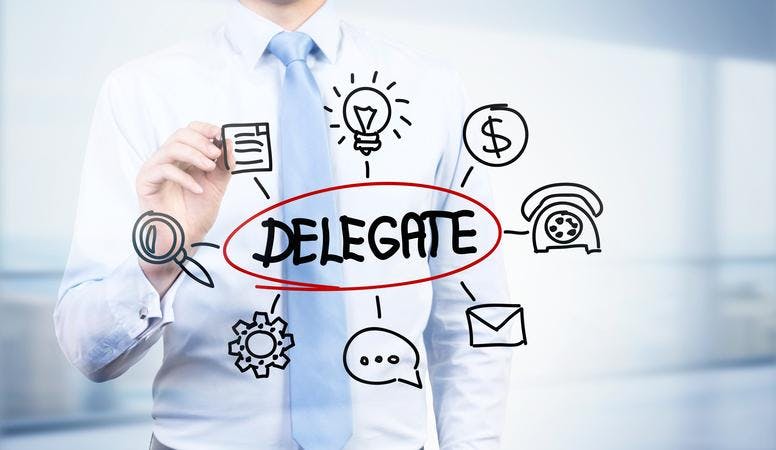 September 26, 2018
05:30 PM - 07:00 PM
Register Now
FREE
Is 'it's easier to do myself' sound familiar? 
Almost every senior business person has to delegate in some way - BUT - very few have been taught how.
And so management struggle:
• With too much work and too many hours at the office
• They haven't got time to teach others – it's faster to do it themselves!
• They know they should pass more on to other staff – but how?
• People interrupt with questions all the time
• Colleagues don't step up to their responsibilities 
• They can't trust others to do the job well enough
And it's not just senior management - the transfer of instructions and information is a skill of huge value to all staff. In this interactive session we'll discuss how to receive instructions as well as give them.
Registration for A practical 'How To' on delegation for business owners will be at Q2 HQ from 5.30pm, and the event will start at 6pm sharp. Bring your business cards and use this opportunity to network with other business owners over welcome drinks and nibbles.  
PRESENTER: Robyn Pearce CSP
For 25 years Robyn Pearce (known around the world as the Time Queen) has been sharing her experiences and knowledge about productivity and time management with countless clients and readers around the world. Author of nine books, many other products and thousands of articles, she regularly appears as a subject specialist on television and radio.
She learnt her subject the hard way. Through the years of raising six kids, single parenthood and then a highly successful real estate career, time management was her biggest challenge. The good news is – she won, and now shares those lessons with clients, readers and listeners in every sector around the world.
She's one of a tiny number of speakers world-wide to hold the highest professional speaking designation – Certified Speaking Professional, and the first in New Zealand. She was also the 2006/07 World President of the Global Speakers Federation, serving 10 countries.
You can find out more about Robyn and her work at www.gettingagrip.com